Hot Sale!
🔍

Camping Quick and Easy Install Portable Pop Up double canopy Camping Tent Outdoor Leisure Dome Polyester Tent
Outdoor windproof and rainproof fully automatic quick-opening tent;
Fully automatic spring tent, 3 seconds to unfold the tent;
One tent with multiple uses, fully open and breathable type + combined rainproof type.
Breathable skylight, double doors + breathable mesh design, all-round air circulation;
High quality waterproof fabric, high density glued polyester fabric;
Ingenious details, humanized design;
Order now and send sandbag*8, storage shoe bag*1;
Description
| | |
| --- | --- |
| Product name: | Automatic quick-opening portable dome polyester tent |
| Expanded size: | 215*185*135cm; |
| Maximum height: | 135cm; |
| Capacity: | 3 people; |
| Number of doors: | Double doors; |
| Outer fabric: | Polyester spinning + Waterproof glue; |
| Fabric: | 190T polyester spinning + high-density mesh; |
| Base fabric: | Wear-resistant oxford cloth; |
| Support rod material: | Glass Fiber Rod; |
| Accessories: | Sandbag*8, Rope*4, Shoe bag*1, Storage bag*1; |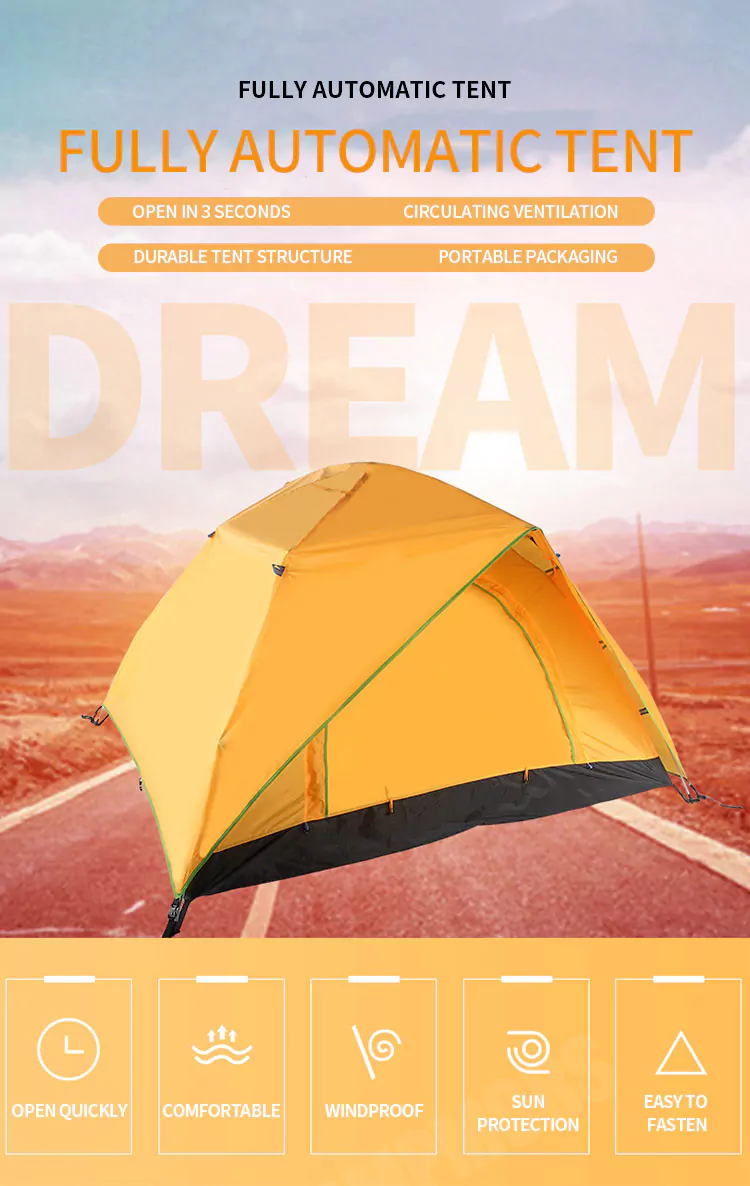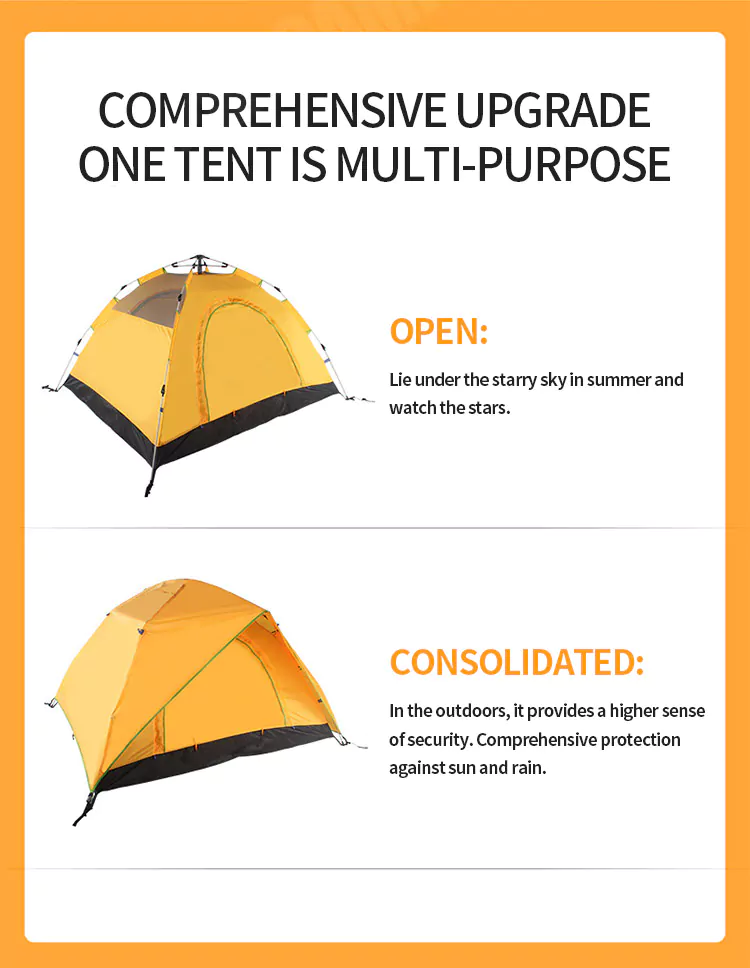 One tent for many purposes.
Open and ventilated, looking at the night sky.
Closed and safe, sheltered from wind and rain.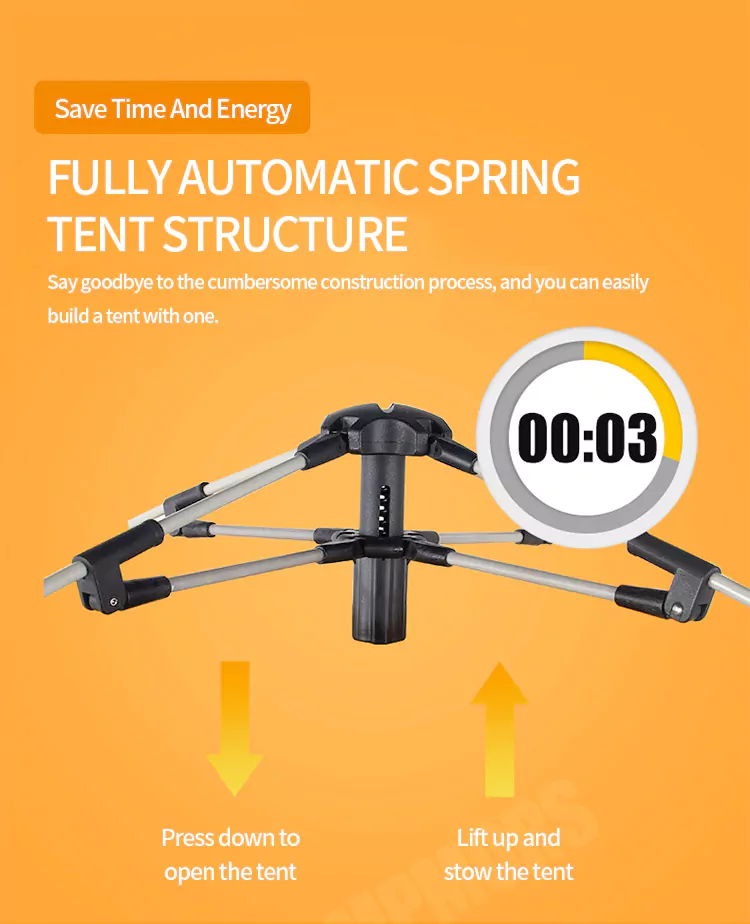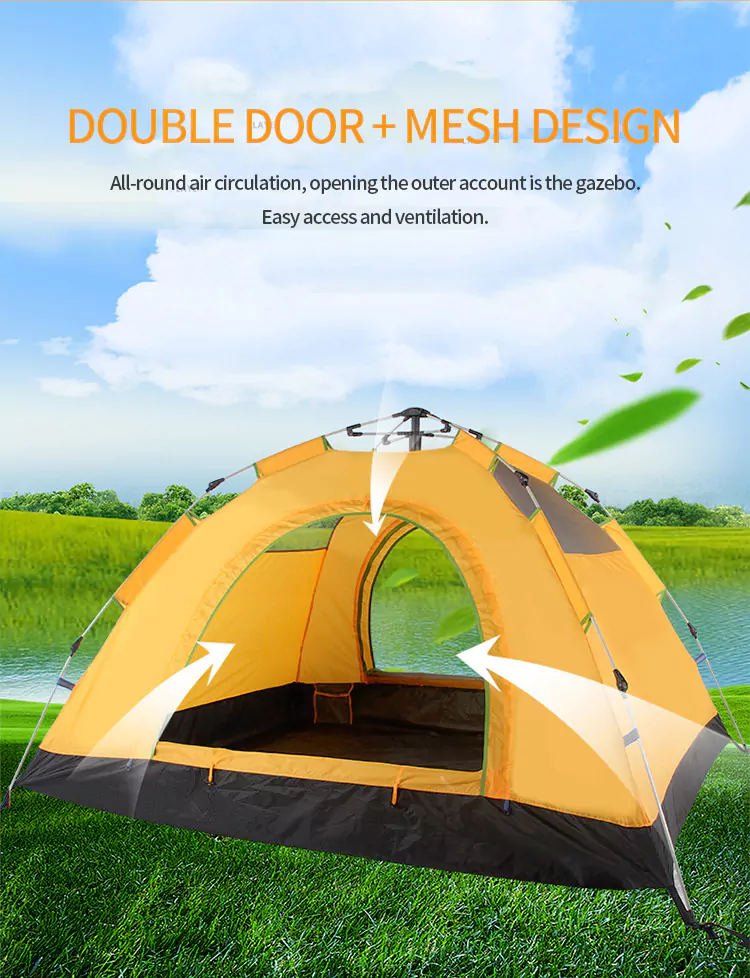 Double door + mesh design
All-round air circulation, opening the outer account is the gazebo. Easy access and ventilation.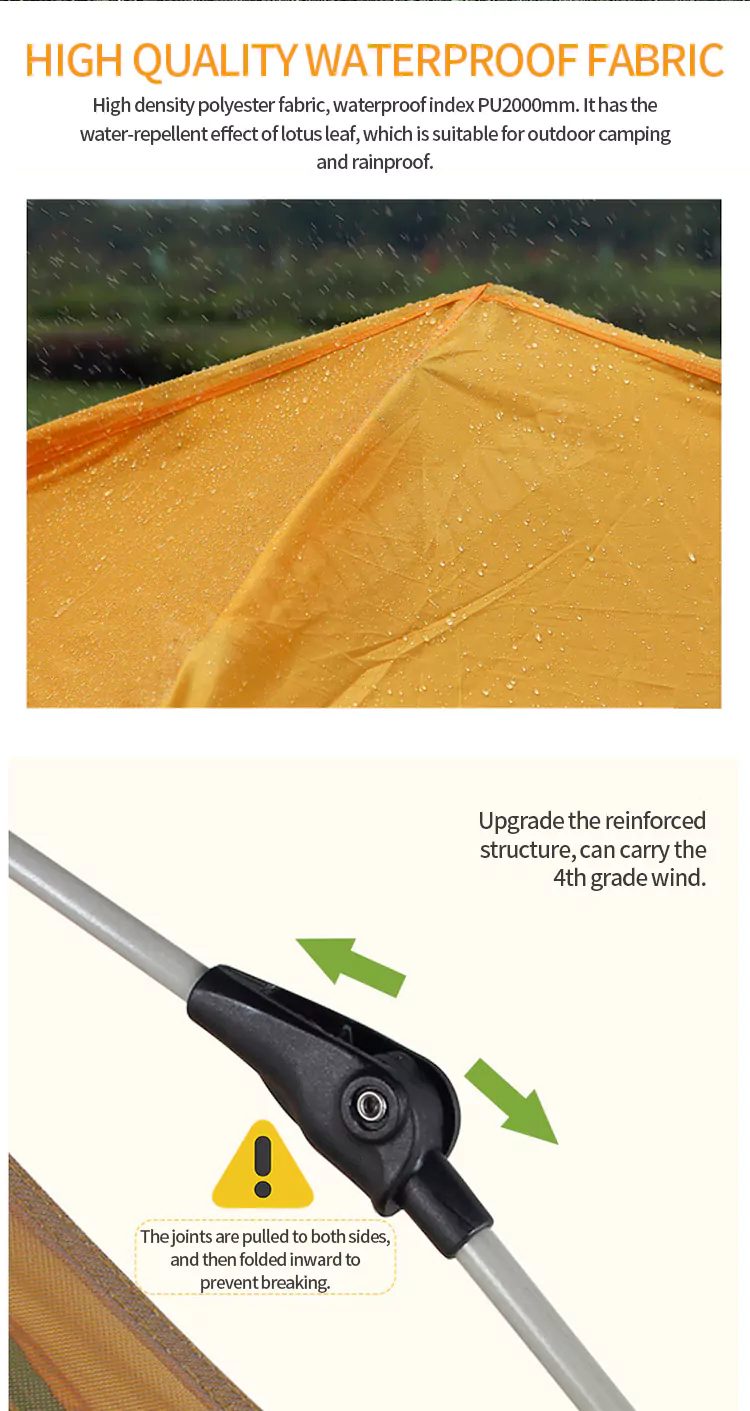 High quality waterproof fabric.
High density polyester fabric, waterproof index PU2000mm. It has the water-repellent effect of lotus leaf, which is suitable for outdoor camping and rainproof.
Upgrade the reinforced structure, can carry the 4th grade wind.
The joints are pulled to both sides, and then folded inward to prevent breaking.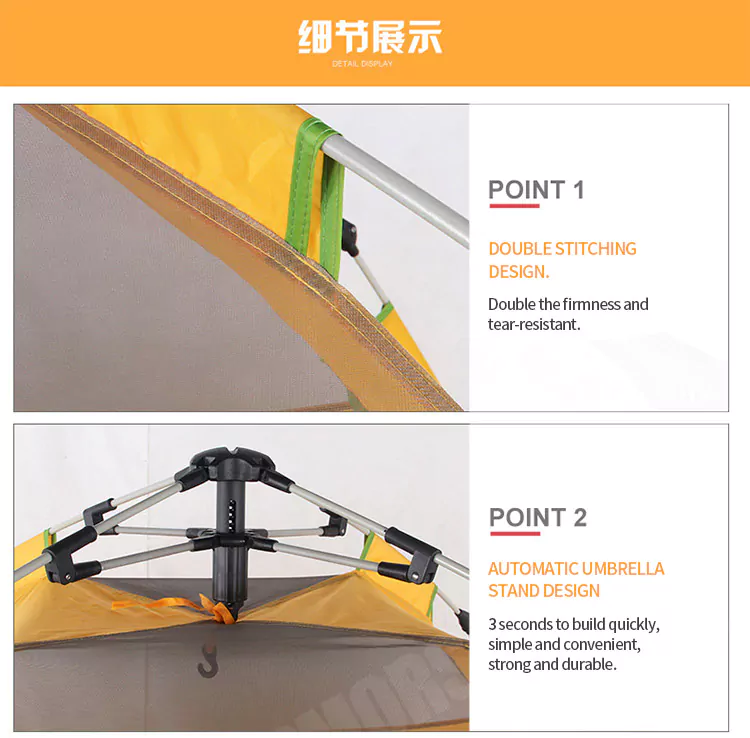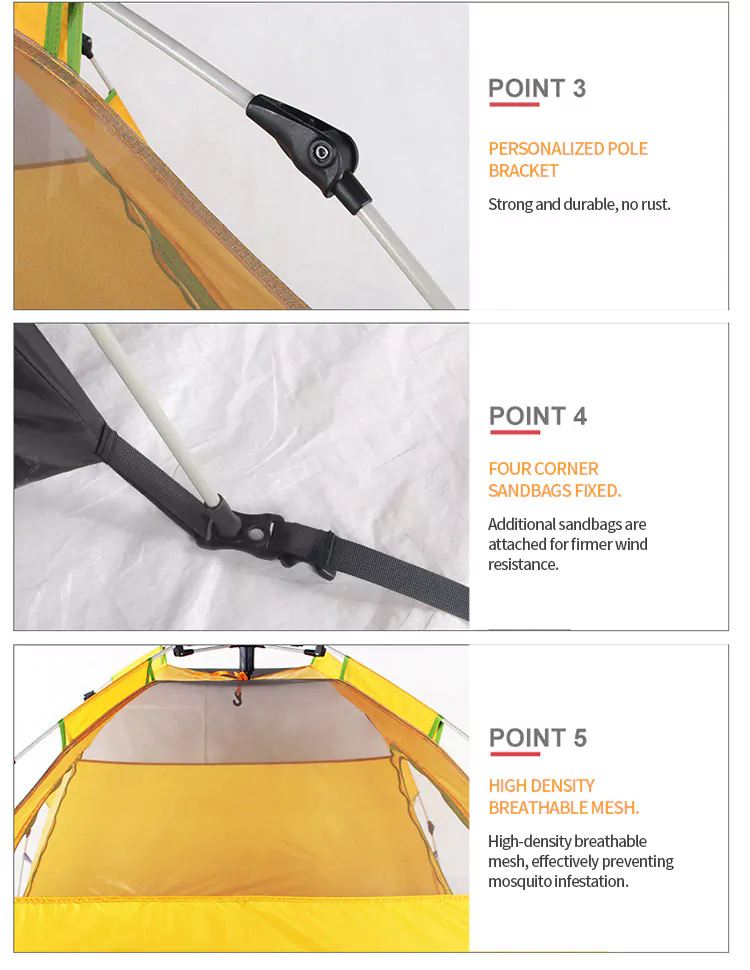 Double stitching design.
Double the firmness and tear-resistant.
Fully automatic umbrella stand design
3 seconds to build quickly, simple and convenient, strong and durable.
Personalized Pole Bracket
Strong and durable, no rust.
Four corner sandbags fixed.
Additional sandbags are attached for firmer wind resistance.
High density breathable mesh.
High-density breathable mesh, effectively preventing mosquito infestation.