Hot Sale!
🔍

Outdoor four seasons aluminum pole windproof waterproof belt skirt double-layer camping leisure polyester dome Backpack tent two person
Double tent, universal for all seasons;
Double-layer tent inside and outside, sunshade, rainproof and windproof;
External tent skirt design, more waterproof;
Qualified inspection, formaldehyde, PH qualified, wear-resistant waterproof fabric;
Double doors + top ventilation window, circulation ventilation;
Aerospace grade aluminum rod, more durable;
Description
| | |
| --- | --- |
| Product name: | Aluminum pole four seasons with skirt double-layer dome polyester double tent; |
| Weight: | 2.6KG; |
| Expanded size: | 210*140*115cm; |
| Packing size: | 42cm*17cm*17cm; |
| Maximum height: | 115cm; |
| Capacity: | 2 people; |
| Number of doors: | 2 Side Top Screen Windows + 2 Doors; |
| External tent fabric: | 210T polyester plaid PU3000+mm; |
| Fabric: | 210T Breathable and Tear-Resistant Polyester + B3 Mesh; |
| Base fabric: | 210T Polyester Plaid PU5000MM; |
| Support rod material: | 8.5MM 7001-T6 Aerospace Grade Aluminum Rod; |
| Accessories: | Wind rope*4, Ground nail*8, Storage bag*1; |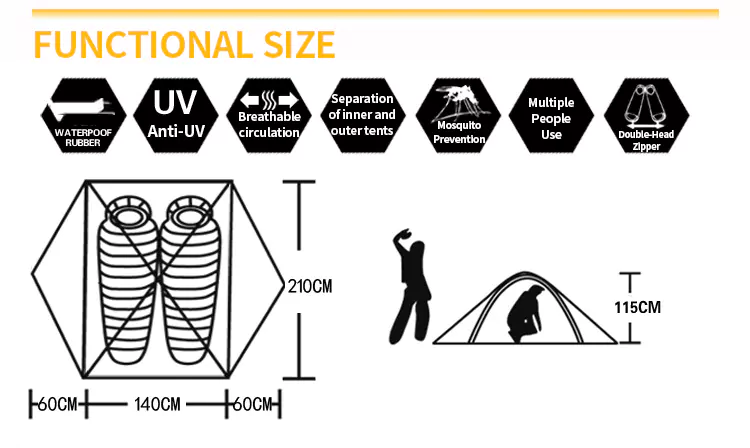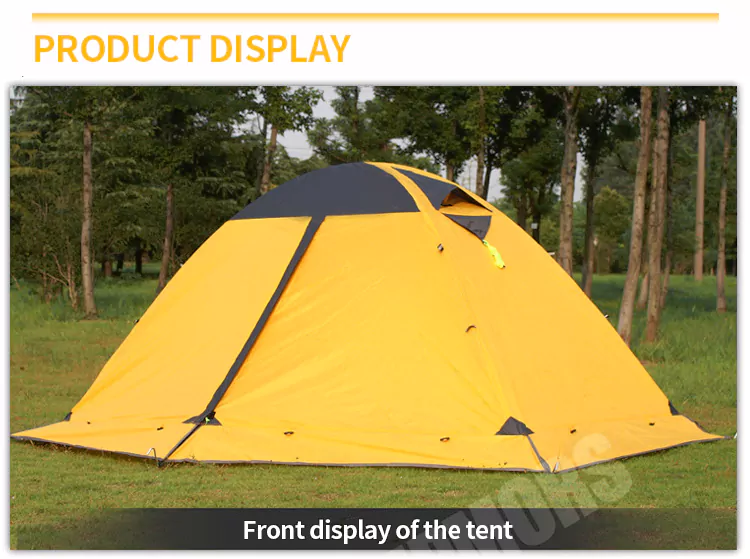 Front display of the tent;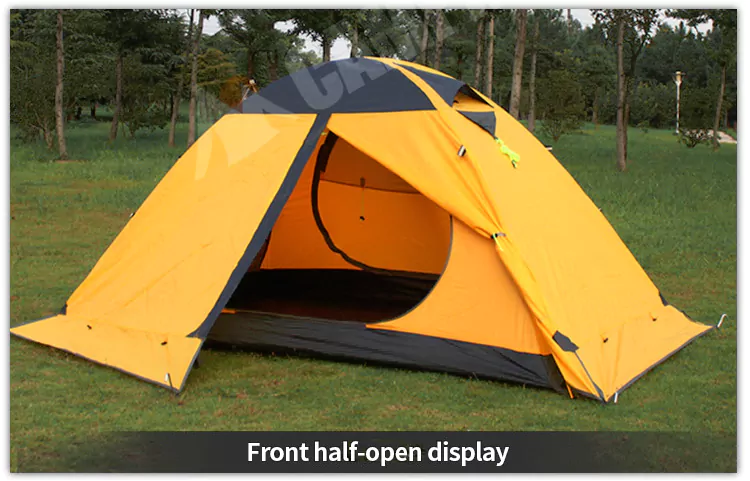 Front half-open display;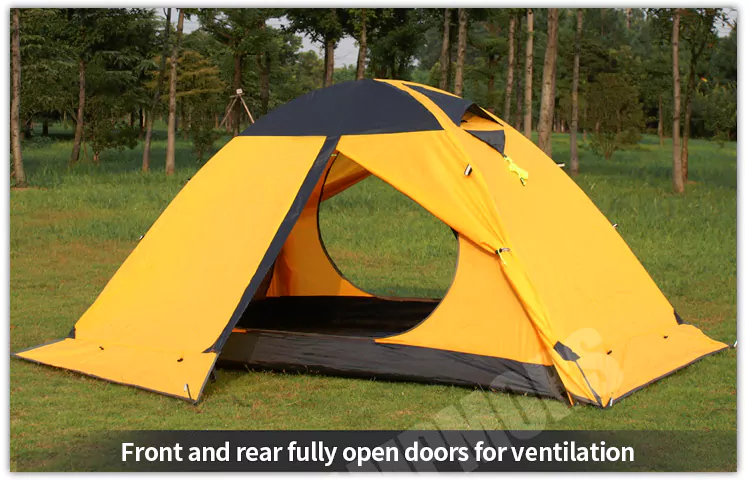 Front and rear fully open doors for ventilation;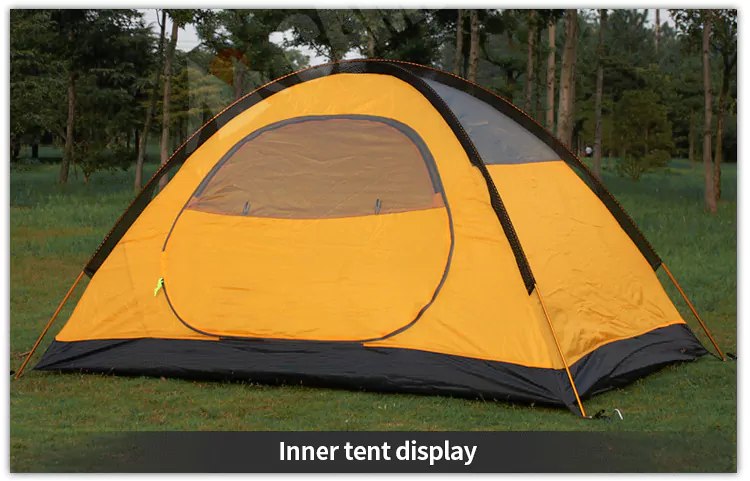 Inner tent display;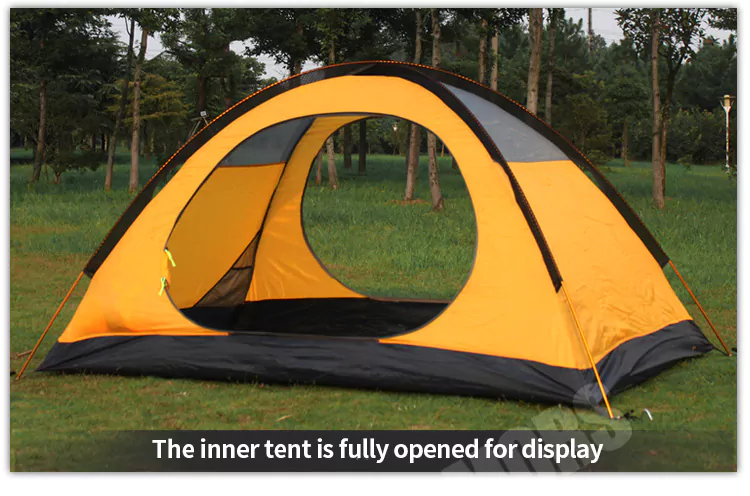 The inner tent is fully opened for display;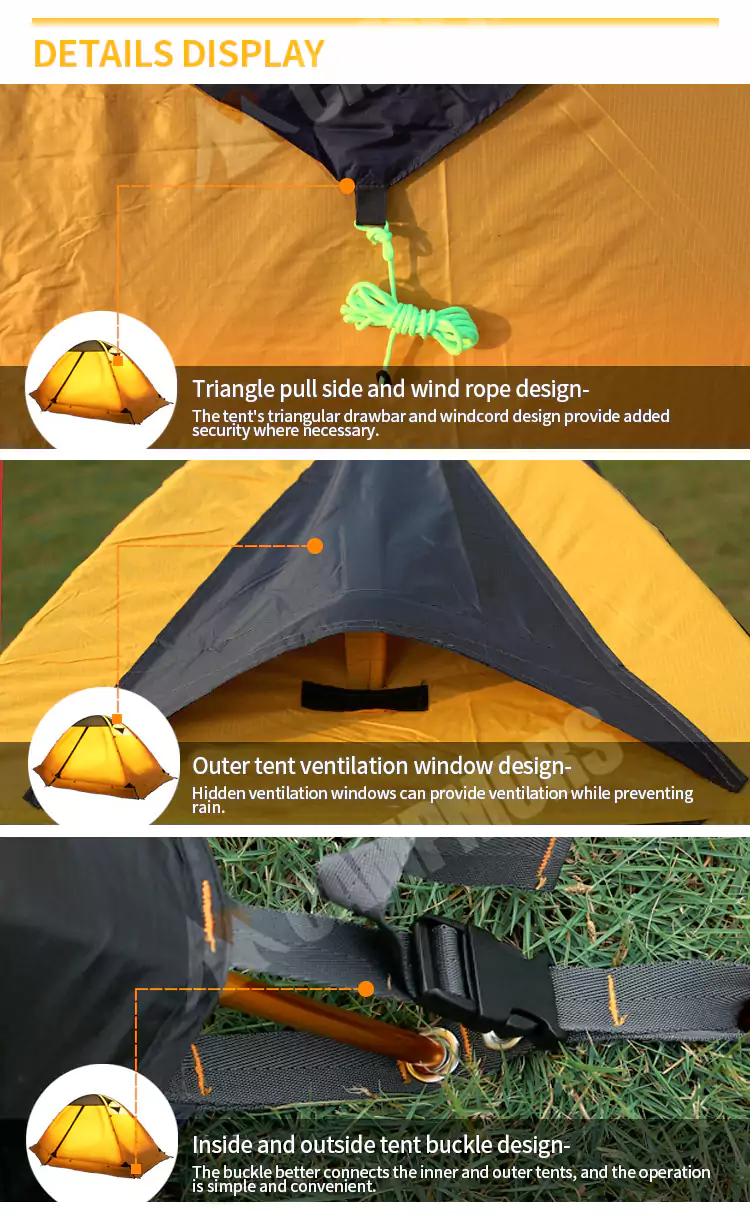 Triangle pull side and wind rope design-
The tent's triangular drawbar and windcord design provide added security where necessary.
Outer tent ventilation window design-
Hidden ventilation windows can provide ventilation while preventing rain.
Inside and outside tent buckle design-
The buckle better connects the inner and outer tents, and the operation is simple and convenient.