Description
| | |
| --- | --- |
| Product name: | Portable ultra-high house canvas tent; |
| Weight: | 26KG; |
| Expanded size: | 305*305*198cm; |
| Packing size: | 130*22*25cm; |
| Maximum height: | 198cm; |
| Capacity: | 5-7 people; |
| Number of doors: | 4 doors + 2 windows; |
| Fabric: | 220G polyester cotton canvas; |
| Base fabric: | 540PVC; |
| Support rod material: | aluminum alloy rod; |
| Accessories: | Tent top pole*1, Spring steel*4, Tent side pole*2, Hall pole*2, Wind rope*4, Ground nail*4, Small ground nail*18, Storage bag*1; |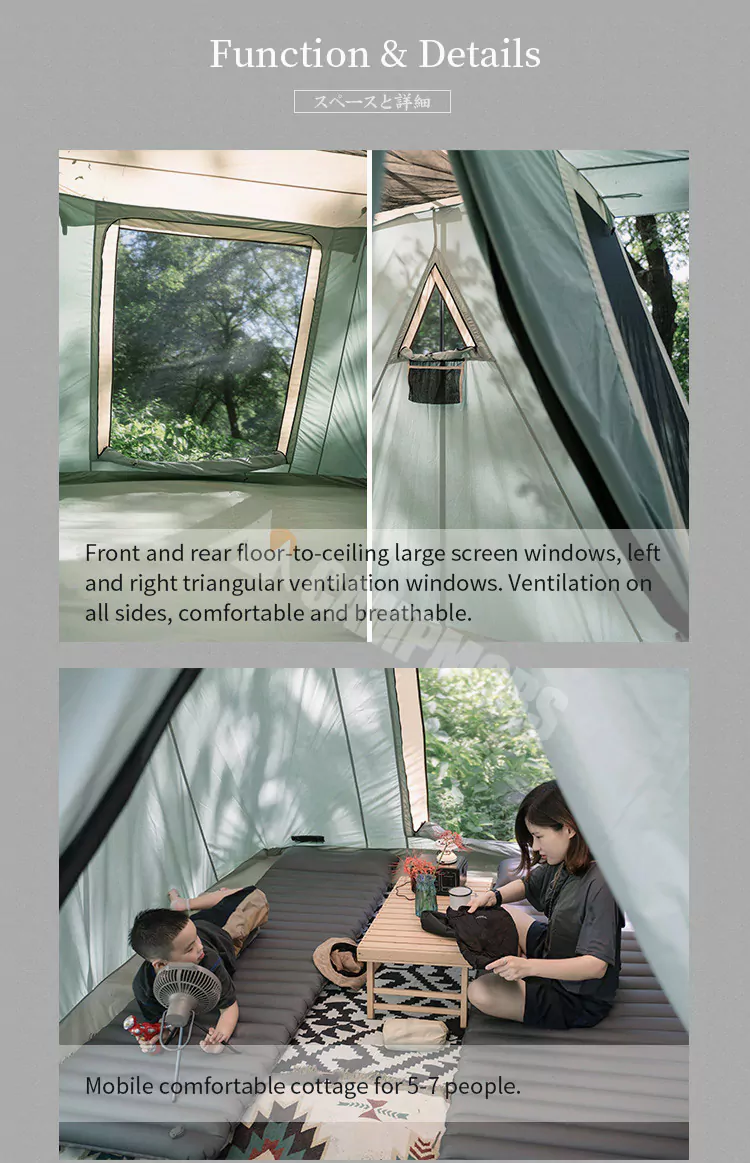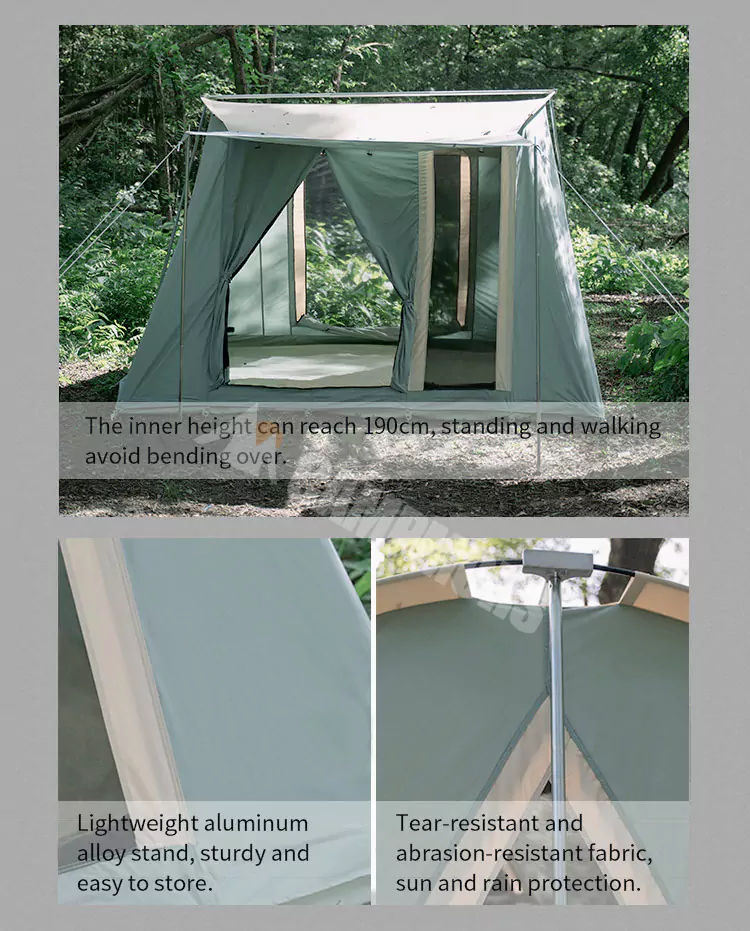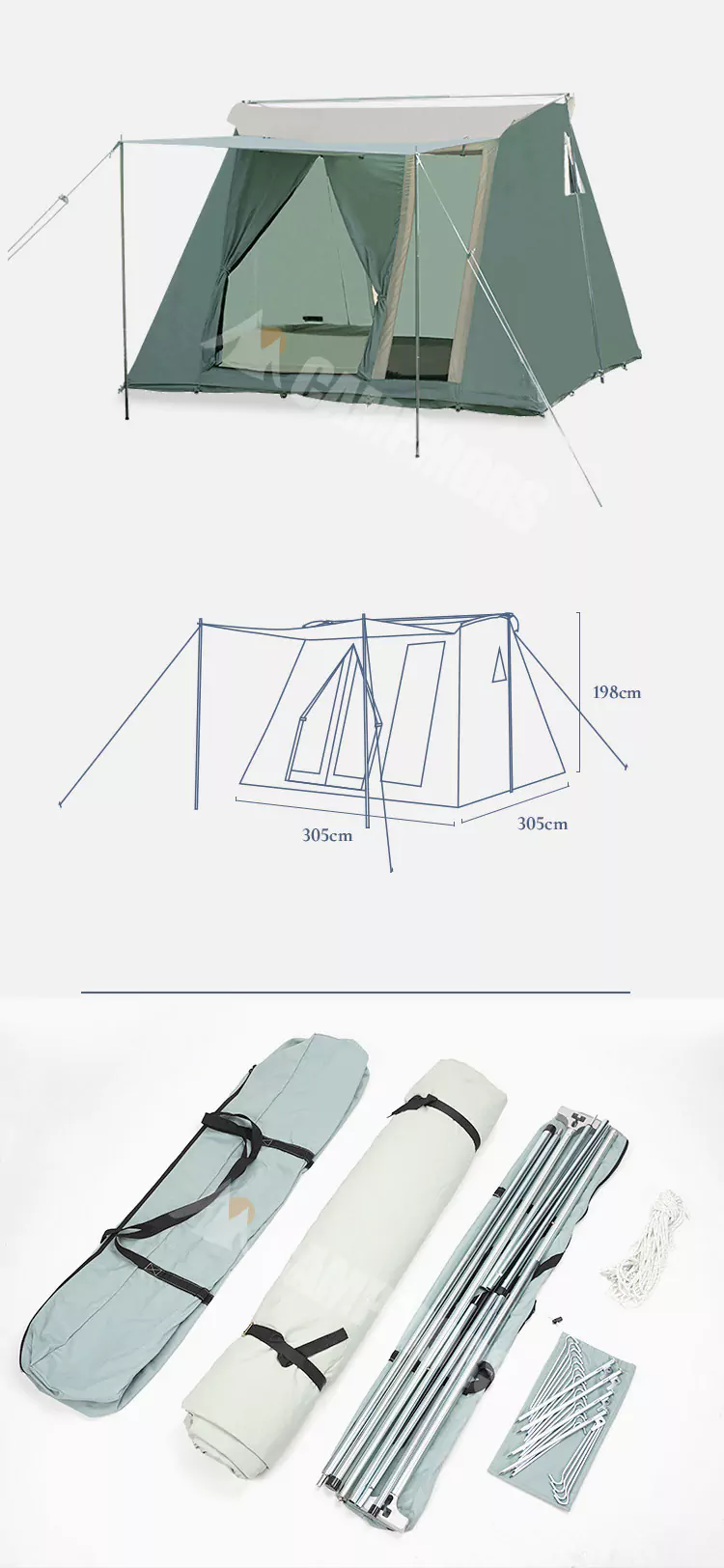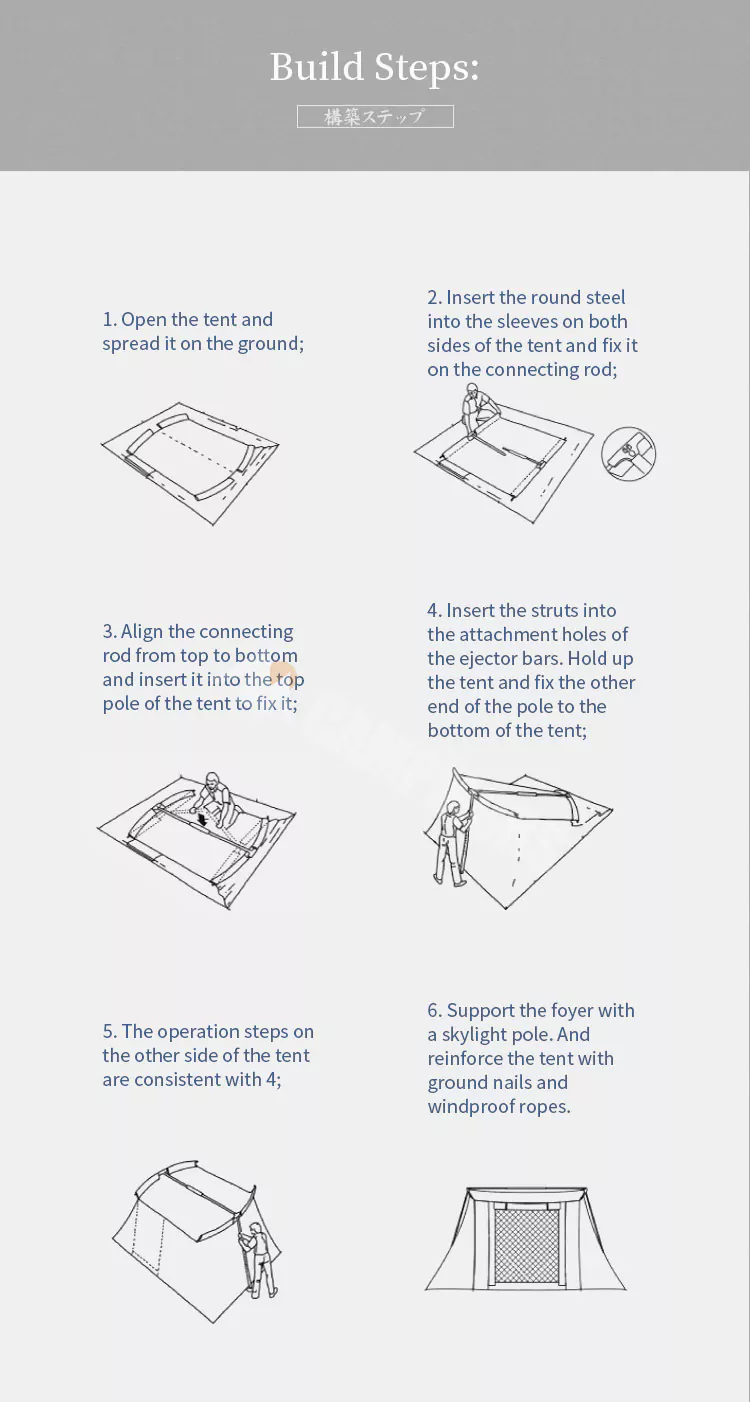 Function & Details:
Front and rear floor-to-ceiling large screen windows, left and right triangular ventilation windows. Ventilation on all sides, comfortable and breathable.
Mobile comfortable cottage for 5-7 people.
The inner height can reach 190cm, standing and walking avoid bending over.
Lightweight aluminum alloy stand, sturdy and easy to store.
Tear-resistant and abrasion-resistant fabric, sun and rain protection.
Build steps:
1. Open the tent and spread it on the ground;
2. Insert the round steel into the sleeves on both sides of the tent and fix it on the connecting rod;
3. Align the connecting rod from top to bottom and insert it into the top pole of the tent to fix it;
4. Insert the struts into the attachment holes of the ejector bars. Hold up the tent and fix the other end of the pole to the bottom of the tent;
5. The operation steps on the other side of the tent are consistent with 4;
6. Support the foyer with a skylight pole. And reinforce the tent with ground nails and windproof ropes.